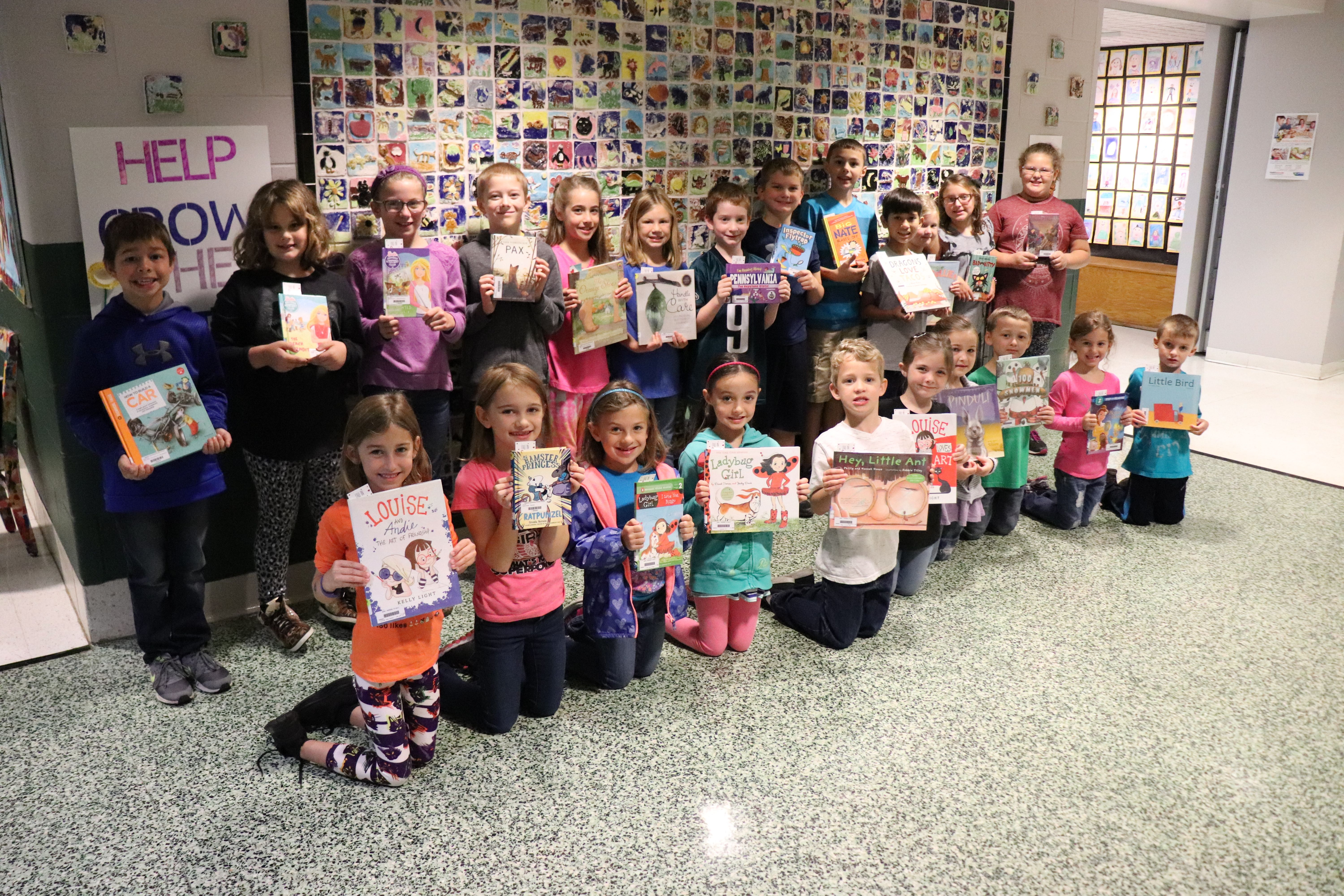 WILLIAMSPORT, Pa. (OCTOBER 13, 2017) — The Williamsport Area School District Education Foundation has awarded 95 kindergarten to sixth-grade students who completed the James V. Brown Library's 2017 Summer Reading Program with brand-new books in their honor.
The Education Foundation annually provides funding to the district's elementary library system to purchase new books to recognize and commemorate summer readers who successfully complete the program. Each book purchased is dedicated to a summer reader who then donates it to his or her respective school library in an effort to build its collection.
Since 2011, the Foundation has committed more than $18,000 to the elementary libraries to help grow their inventory in partnership with the James V. Brown Library.
This year's addition marks more than 950 new books the Education Foundation has gifted to WASD as a result of students' summer reading efforts.
Elementary Librarian Sarah Bohnert expressed her gratitude to the Foundation, noting that the Foundation "continues to make a huge difference in the lives and learning" of district students.
"It truly is a solid foundation, which has been used to launch and build so many amazing, innovative and inspiring student-centered programs," Bohnert said. "The WASD elementary libraries have greatly benefited from its generous support. This grant encourages many of our students to read throughout the summer. The Foundation has consistently demonstrated its support by providing ongoing literacy opportunities through the summer and by contributing nearly 1,000 new books for our libraries."
"(The partnership) is a great way for our two community organizations to combine resources to encourage children to build a lifelong love of reading," said Barbara McGary, executive director of the James V. Brown Library.
"Our goal with this partnership was to not only promote summer literacy alongside the district but to also get new books in the libraries," said Education Foundation Executive Director Greg Hayes. "It's also a way to pay tribute to the students who are working to help build their libraries while leaving behind a legacy of sorts to future students."
The WASD Education Foundation is a 501(c)(3) nonprofit organization dedicated to enhancing the educational experience for students by funding programs, projects and initiatives.