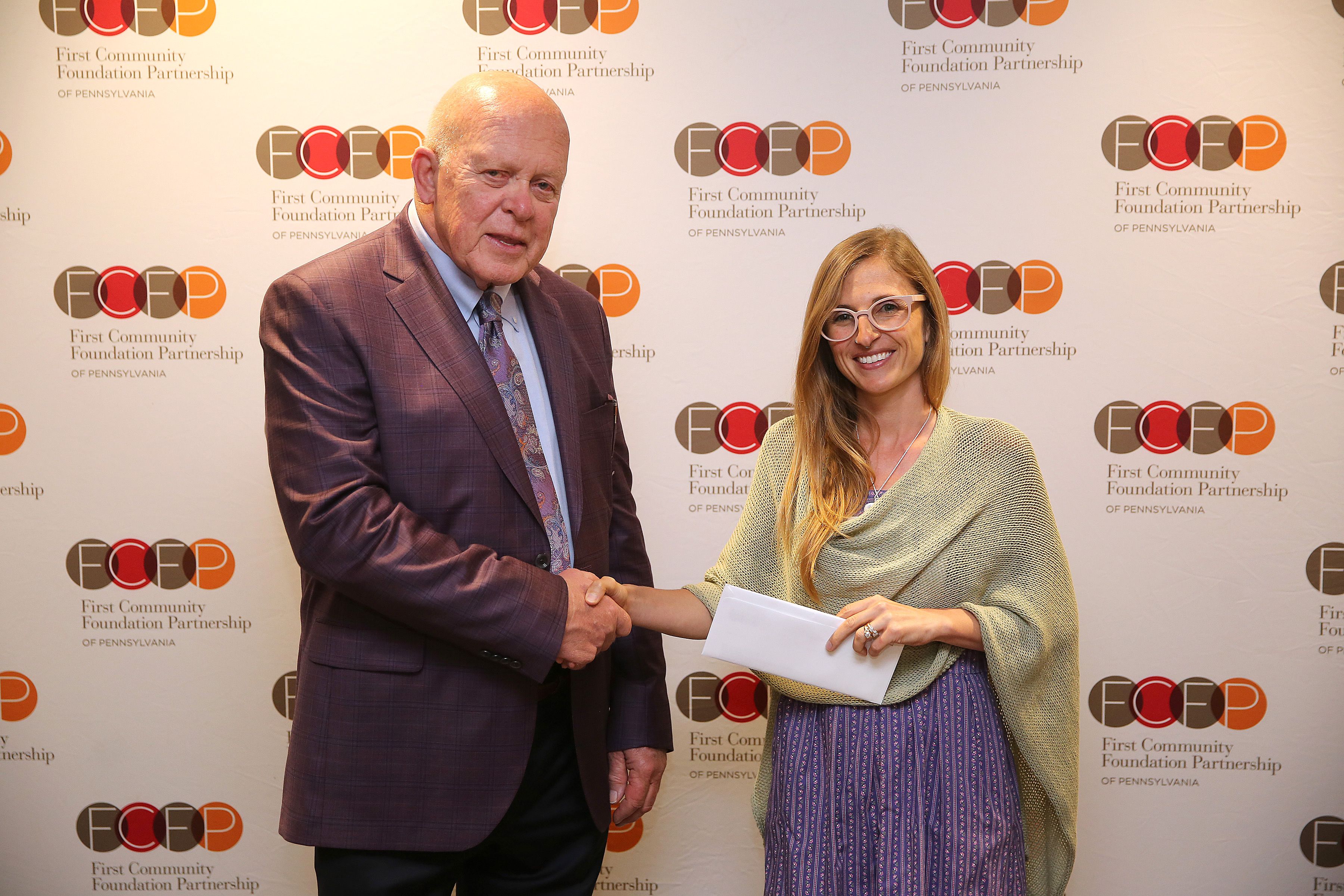 WILLIAMSPORT, Pa. (AUGUST 24, 2018) — The Williamsport Area School District Education Foundation (WASDEF) recently accepted a $7,640 grant on behalf of the Williamsport Area High School art department from the Tree House Fund at the First Community FoundationPartnership of Pennsylvania (FCFP).
The grant will be used to support supplemental exhibition programming centered around The Gallery at Penn College exhibit "Mindful: Exploring Mental Health Through Art" for WAHS and other Lycoming County high school students.
"Mindful," now open at The Gallery at Penn College through Oct. 11, "studies the impact mental illness has on society, and the role the arts can play in encouraging positive self-expression and guiding effective mental health promotion and treatment," according to PCToday.
Two one-day student events will feature guest artists who will offer public workshops to help demonstrate how the arts can support positive mental health by reducing stress, giving voice to a difficult subject matter and emotions, raising awareness and understanding about mental illness, and building community.
Workshops also will incorporate mindfulness techniques while focusing on creative art making and writing.
"In addition to the free public events, programming will be tailored to high school student needs and interests during the student workshop days," said Andrea McDonough Varner, WAHS art instructor, who is leading the educational effort being put forth by the exhibit that also features a curriculum guide for schools. "Students from the participating high schools will be recruited by their art educators and invited to participate."
McDonough Varner said the goals of the project are to further the community dialogue on mental health issues; create a collaborative, therapeutic art experience; and provide students with creative tools for managing stress and expressing emotion.
Special exhibit hours for "Mindful" at The Gallery at Penn College are: Saturdays and Sundays, 1 to 5 p.m.; Tuesdays and Thursdays, 2 to 7 p.m.; Wednesdays, 11 a.m. to 7 p.m.; and Fridays, 11 a.m. to 5 p.m. The gallery is closed on Mondays and will be closed Sept. 1-2.
About the Williamsport Area School District Education Foundation
The Education Foundation is the recognized nonprofit affiliate of the Williamsport Area School District. WASDEF facilitates charitable giving and permanent legacies based on individual areas of interest in educational innovation, the arts, athletics and scholarships. For more information, visit www.wasdeducationfoundation.org.
 
About the First Community Foundation Partnership of Pennsylvania
The Foundation works to improve the quality of life in north central Pennsylvania through community leadership, the promotion of philanthropy, the strengthening of nonprofit impact and the perpetual stewardship of charitable assets. FCFP strives to create powerful communities through passionate giving. For more information, visit www.FCFPartnership.org.