Greg Hayes, Executive Director
Greg graduated from Shippensburg University with a B.A. in English with Writing Concentration, and is in pursuit of an M.S. in Nonprofit Management from La Salle University, Philadelphia. Since 2010, he has served  as the Executive Director of the Williamsport Area School District Education Foundation and Public Relations. Greg handles all communications, marketing and development aspects for the district, including its media relations, social media and publications. He is a former journalist, having written articles that have been printed in national publications, such as The Philadelphia Inquirer, USA Today and The Denver Post.
He is the former president (2015-2017) of the Pennsylvania School Public Relations Association (PenSPRA) and serves on the steering committee for the Association of Pennsylvania Education Foundations (APEF), a state chapter affiliate of the National School Foundation Association.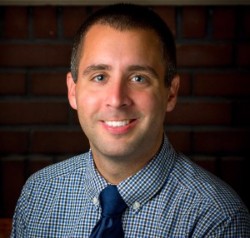 Contact:
(570) 327-5500 ext. 40602
ghayes@wasd.org