Kids United Community Playground at Stevens Primary School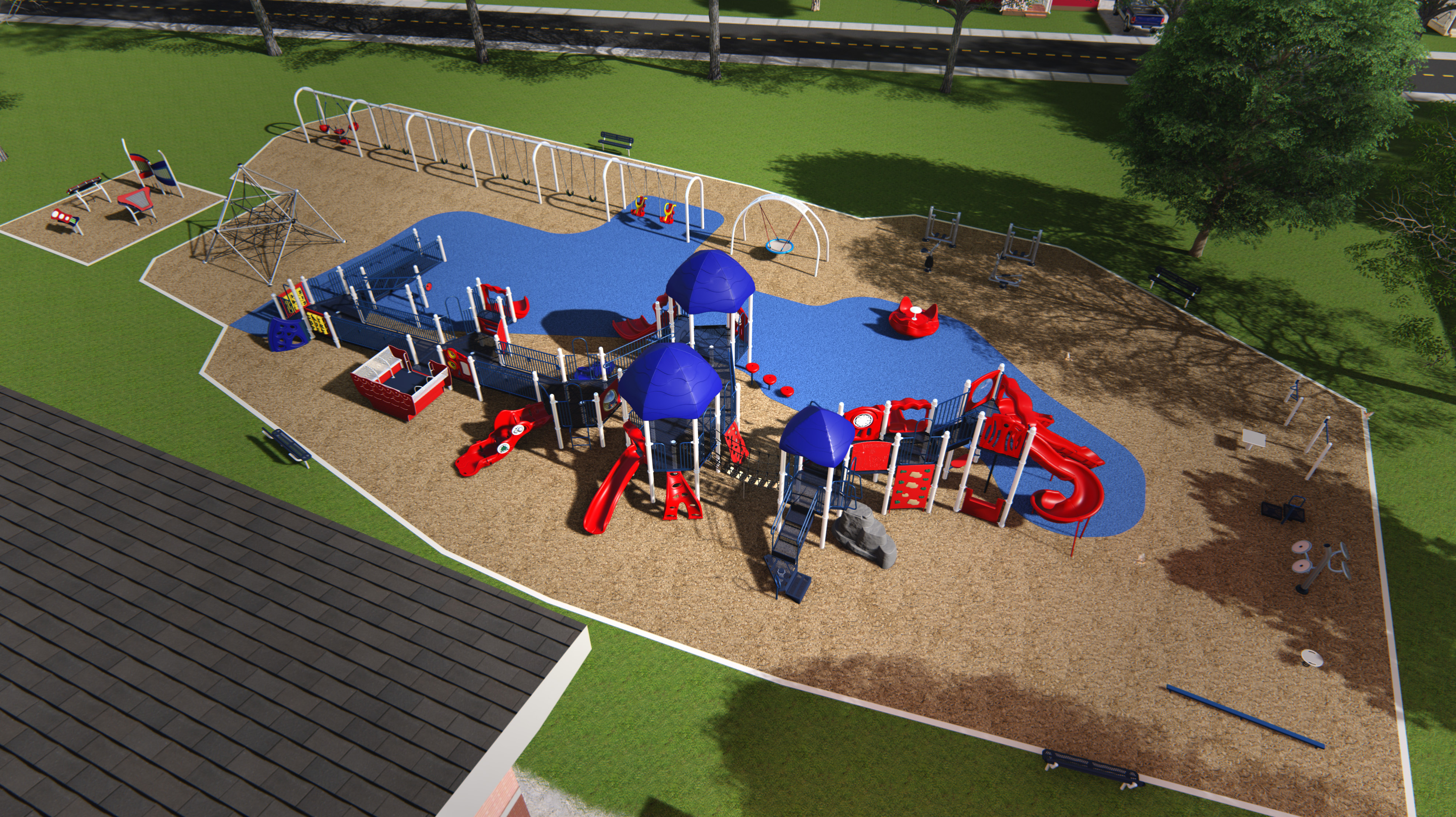 In 2015, a core team of community-minded individuals started vision casting a playground that would bridge this gap in play. They wanted to unite kids of all abilities. This group desired a playground that would enhance the quality of life of children through fitness and socialization. The goal became to provide Lycoming County with a premier inclusive play environment that invites children of all backgrounds and abilities can play together. And just like that, Kids United Community Playground began. 
Our mission is to build a positive, healthy, fun environment inspiring our whole community to learn, imagine and play together. 
The Kids United Community Playground is a collaborative community project formed out of a joint partnership between the Williamsport Area School District Education Foundation, Williamsport Kiwanis Club, Williamsport Rotary Club, American Rescue Workers, and the Thaddeus Stevens Primary School PTA.
The estimated cost for this project is $400,000. Cost includes preparing the area, playground features, installation and landscaping. 5% of the cost includes consultant fees. Our team has already secured a Matching Funds Hero's Grant, leaving a balance of $275,000.
Kids United Community Playground is about community, and so we're inviting the community to help us make this dream come true by donating to the Williamsport Area School District Education Foundation, a 501(c)3 non-profit organization. All donations, of all sizes are tax-deductible and appreciated.
We have raised
$125,000.00
of our goal.

To make a secure online gift to the project, click here