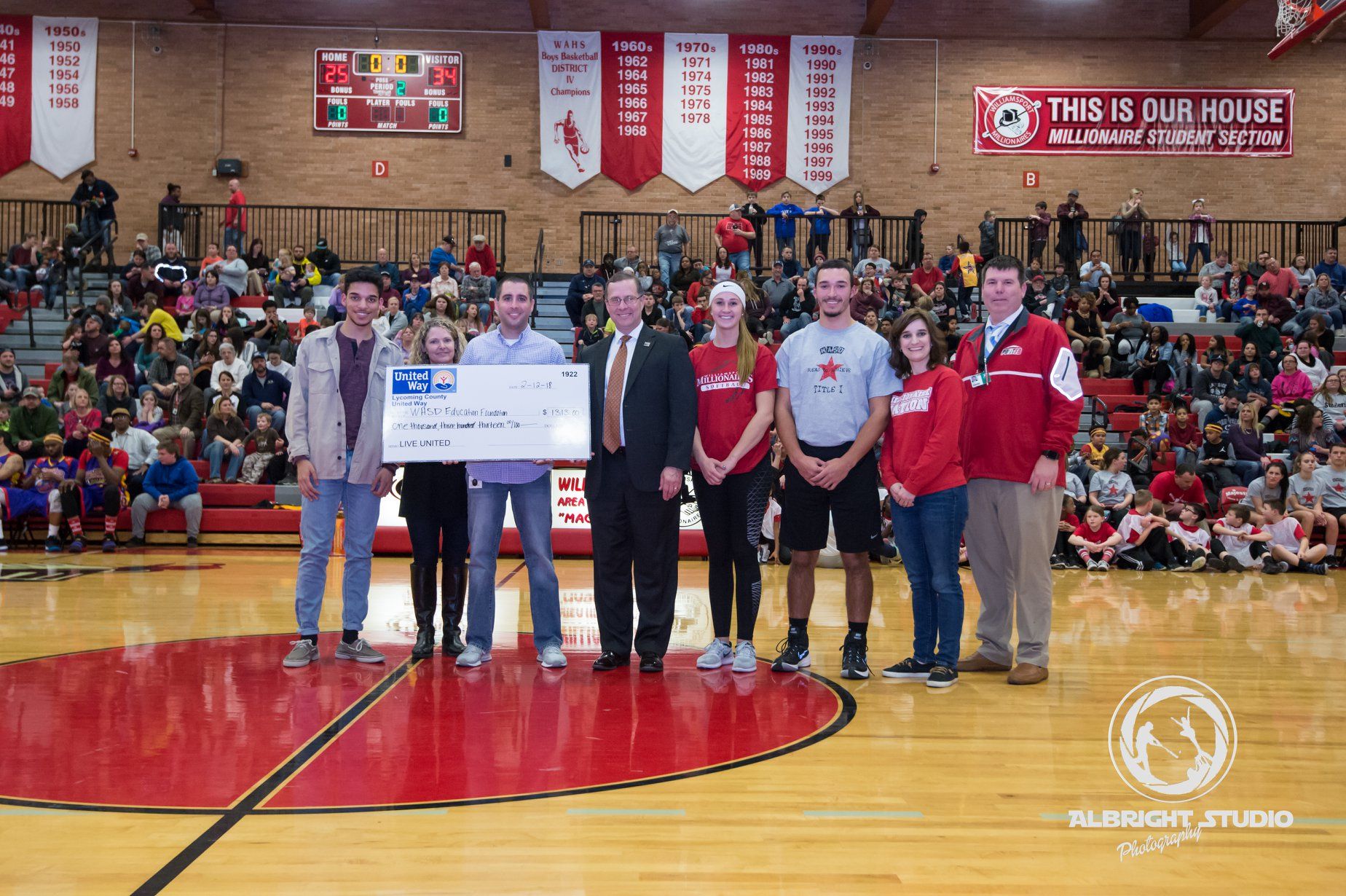 WILLIAMSPORT, Pa. (FEBRUARY 12, 2018) — Lycoming County United Way President Ron Frick (above, fourth from left) presented the Williamsport Area School District Education Foundation with $1,313 during the foundation's Harlem Wizards event on Feb. 12.
The donation is from proceeds generated from last October's first Battle of the Beltway Powder Puff Football game.
The fall event put Loyalsock Township and WAHS seniors on the field to raise more than $5,000 to support LCUW, with The Lancer Foundation and WASDEF each on the receiving end of 25 percent of the proceeds.
Receiving the check tonight were WASDEF President Trisha Gibbons Marty and Executive Director Greg Hayes (above, second and third from left, respectively). Joining them were the fall event organizers (above, from left), WAHS seniors Kyle Andrews, Skylar Callarusso, and Cody Shimp, along with WAHS teacher Tanya Swink, and WAMS Head Principal Dr. Justin Ross.
WASDEF is a recognized nonprofit affiliate of the school district, facilitating charitable giving and permanent legacies based on individual areas of interest in educational innovation, the arts, athletics and scholarships.