BackPack Program
WASDEF received a generous $5,000 grant from the Harry Plankenhorn Foundation in 2017 to help fund the launch of the Central Pennsylvania Food Bank's BackPack Program at WAHS.
A hands-on opportunity in school citizenship and service for Williamsport Area High School life skills students is helping to alleviate hunger and improve the educational experience for some of their peers.
In partnership with the Central Pennsylvania Food Bank, the high school launched a BackPack Program in September, which provides a bag of nonperishable food at the end of each week to participating students to take home and eat when school meal programs are unavailable. 
"The Central Pennsylvania Food Bank is thrilled to be partnering with the Williamsport Area School District to provide backpacks," the organization stated. "One out of five students faces food insecurity in their home. As studies have shown, children who are food insecure tend to struggle more with their studies. By providing access to these students, we are helping them overcome one of the obstacles to their health and education."
One of the key components of the program is having life skills students handle the delivery of donated food, stock and manage the inventory, and fill the backpacks ahead of distribution every Friday or before a long break.
Each bag is typically packed with two breakfast options, two lunch options, juice boxes, and two snack options — one can of fruit and one can of vegetables.
In its first year, more than 50 students enrolled in the program.
"Many of our students not only come to school hungry but also leave our buildings to later go hungry at home, either for the overnight hours, a full weekend or an extended holiday break," said WASD social worker Heather Way. 
The marriage of the program with the school's life skills curriculum helps provide an authentic, real-world experience for those students.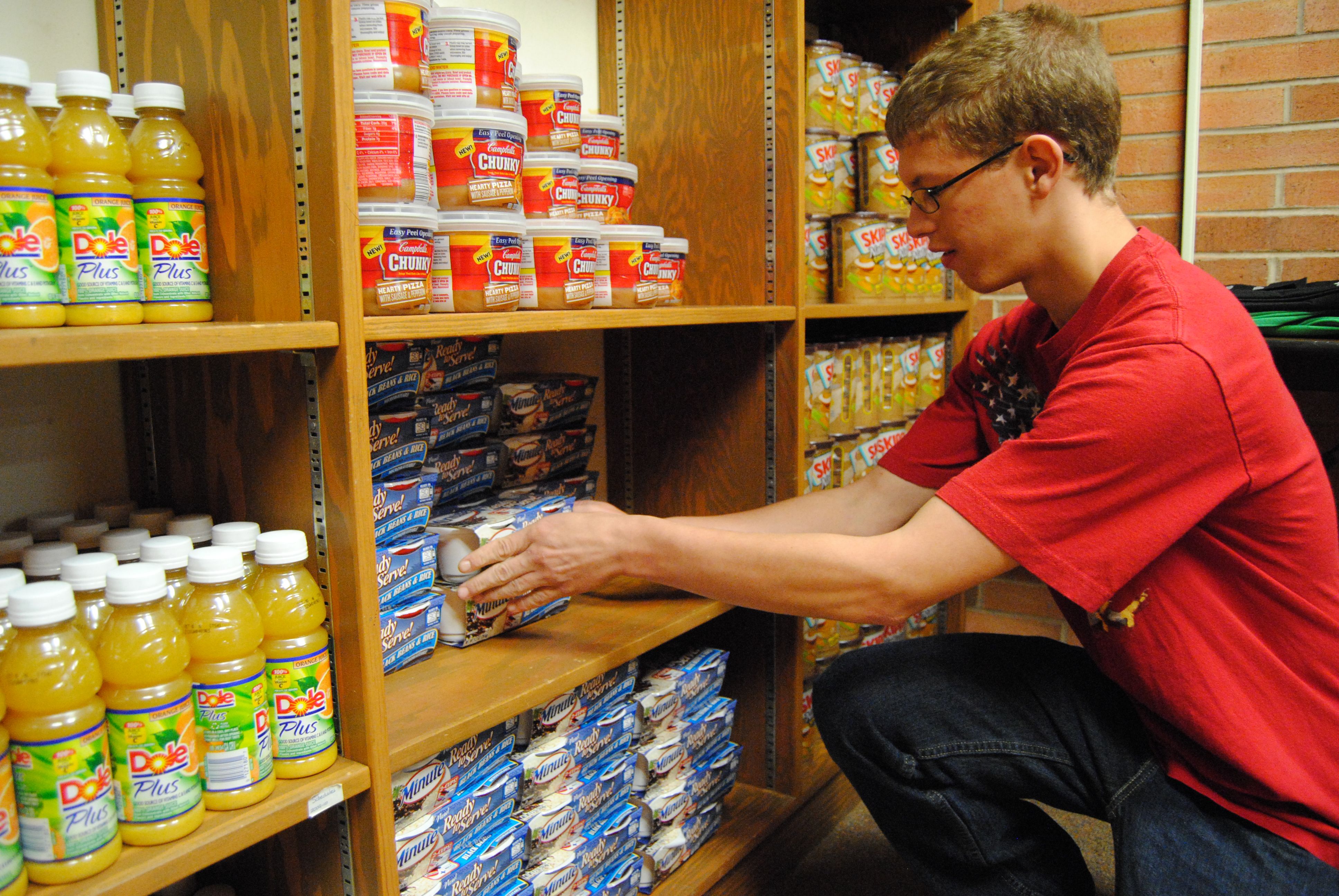 "While they assist in the manpower needed for the operation of the program, it also teaches the students the value and importance of citizenship and service at a concentrated level in their school community," said Dr. Richard Poole, director of student services.
"What a partnership opportunity," said Pamela Hicks, the food bank's program coordinator. "We are on a bold journey to close the meal gap by 2025 and, with the help of community partners, like WAHS, we are confident that we can bridge the gap of food insecurity."
Head Principal Brandon Pardoe also recognizes the value and significance of the collaboration and its benefit to students.
"It is a program that will enhance positive school outcomes for our students, which may lead to better performance on exams and improved overall health," Pardoe said.
---
See It in Action
Related