Donor & Alumni Appreciation Event
Due to the COVID-19 global pandemic, the 2020 Donor Appreciation Event & Distinguished Alumni event has been cancelled. 
The Williamsport Area School District Education Foundation held its second Donor & Alumni Appreciation Event on Thursday, Sept. 26, 2019, in the Michael Ross Room at Trade and Transit Center II.
The education foundation recognized its donors, their philanthropy and honored this year's three Williamsport Area High School Distinguished Alumni: Dr. Callah Antonetti '05, Susan Durrwachter '81 and the late Capt. Chancellor Alfonso "Pete" Tzomes '62.
"One of the phrases the foundation introduced last year was 'imagine your impact,' " said Greg Hayes, executive director of the WASD Education Foundation. "We wanted to push that idea forward again this year to prompt your thinking about how your work or philanthropy — or both — can make a difference."
Hayes opened the ceremony, reviewing some of the foundation's 2018-2019 highlights.
"None of the successes experienced would have been possible without those of you here tonight," he said.
Hayes reported the education foundation granted $125,000 to the school district last school year and generated more than $339,000 in revenue, a 43-percent increase over the previous year.
"Donors came forward to help us establish three new funds, bringing our total funds under management to 149," Hayes said, "allowing our total asset value to surpass the $2 million mark for the first time. Thank you all for your ongoing support and partnership in helping the education foundation advance in its mission to create powerful classrooms and inspire futures, and for being our community's champions of student success."
WAHS Head Principal Dr. Brandon Pardoe presented this year's Distinguished Alumni.
Unable to attend, Antonetti's mother, Deborah Antonetti-Hill, accepted the award on her daughter's behalf. She shared a few remarks as well as those prepared by her daughter, the assistant director of the pediatric residency program and pediatric hospitalist at the Studer Family Children's Hospital at Sacred Heart in Pensacola, Fla.
Both shared the honor of Antonetti being named the recipient of this year's Distinguished Young Alumnus Award.
"It's hard to believe that it's been nearly 15 years since my class's graduation in 2005," Antonetti wrote. "Today, I'm fortunate enough to be a pediatrician who specializes in taking care of children who are admitted to the hospital. ... I would not be where I am today without the education and opportunities I received as a student at WAHS."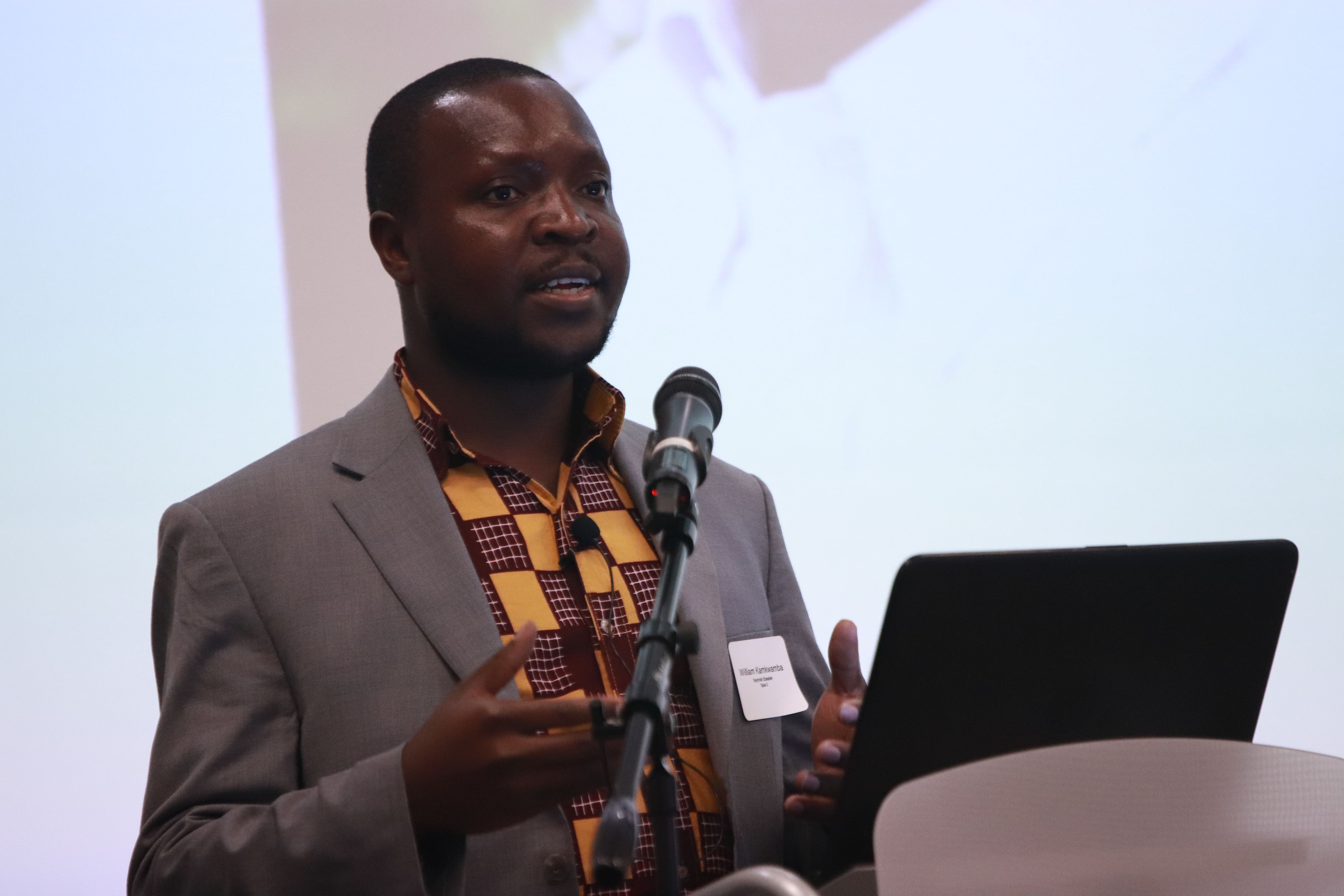 Tzomes, who posthumously received the Distinguished Alumni Service Award for his work and service in the U.S. Navy, passed away in June 2019. Classmate and friend Lucille Evans accepted the award on his behalf, recalling the memories she has of her friend and his aspirations to always enter the military.
"The Class of 1962," she said with a cheer, "wants to thank the district for awarding our classmate this honor."
Durrwachter, an award-winning, Emmy-nominated CNN News producer, received this year's Distinguished Alumni Achievement Award.
Despite experiencing a number of rejections as she attempted to break into the industry in New York City, she provided a simple recipe to follow to become successful: Follow your dreams and never give up.
"I'll close with a quote from Teddy Roosevelt," Durrwachter said. "Who simply said, 'Believe you can and you're halfway there.' "
Durrwachter's statements were echoed by keynote speaker William Kamkwamba, author of the New York Times best-selling memoir, "The Boy Who Harnessed the Wind." The memoir, which also served as the basis for the 2019 Netflix drama by the same name, recounts the Malawian native's work and ingenuity to build a windmill from scrap that brought electricity and water to his village when he was just 14-years-old.
"One thing that I tell myself, everything in life is possible if you put your mind into it and also you trust yourself," Kamkwamba said. "All the people that are successful today, they faced some challenges, but one of the reasons why they are successful is because they didn't give up."
He shared his story of growing up in Malawi and his drive to bring change to his suffering community. He also spoke to his current initiative of working to build an innovation center for Malawian youth.
"When I look at talent, talent is universal, but opportunities are not," he said. "With the innovation center that we are trying to build, I'm hoping that there will be so many talented young people who will come up with ideas to solve their own problems in their own communities."  
Kamkwamba also shared his story and message with eighth-grade students at Williamsport Area Middle School during the afternoon. Students there are reading his book and designing their own windmills using software and equipment from KidWind. 
Kamkwamba's visit to the district was sponsored in part by Larson Design Group, the First Community Foundation Partnership of Pennsylvania and Hudock Capital Group.