Educational Improvement Tax Credit Program
The Pennsylvania Educational Improvement Tax Credit Program is administered by the state Department of Community and Economic Development (DCED) under Act 48.  Established in 2001, the program awards tax credits to businesses that make contributions to scholarship organizations and/or educational improvement organizations that are on a list approved and published by DCED.
WASDEF actively pursues Educational Improvement Tax Credit (EITC) dollars from approved businesses on behalf of WASD.  EITC funds for WASD are held at and administered by the First Community Foundation Partnership of Pennsylvania.
Thanks to local and area businesses, more than $234,000 has supported venture and artist-in-residence programs at WASD through the EITC program since 2010!
---
How do you direct your company's tax dollars to benefit WASD?
Apply to participate for one or two years to DCED. The tax credit is a 75-percent credit (against taxes owed). However, if a company provides a written two-year commitment of equal funding, the credit becomes 90 percent.
Once approved, EITC contributions can be directed to benefit the district through the program at FCFP. 
For more information, visit www.dced.pa.gov and search EITC, or contact the First Community Foundation Partnership of Pennsylvania at 570-321-1500.
---
Thank you to the following 2021-2022 EITC business donors that contributed a combined $28,400 to WASD!
Citizens & Northern Bank
FNB Bank
M&T Bank
Woodlands Bank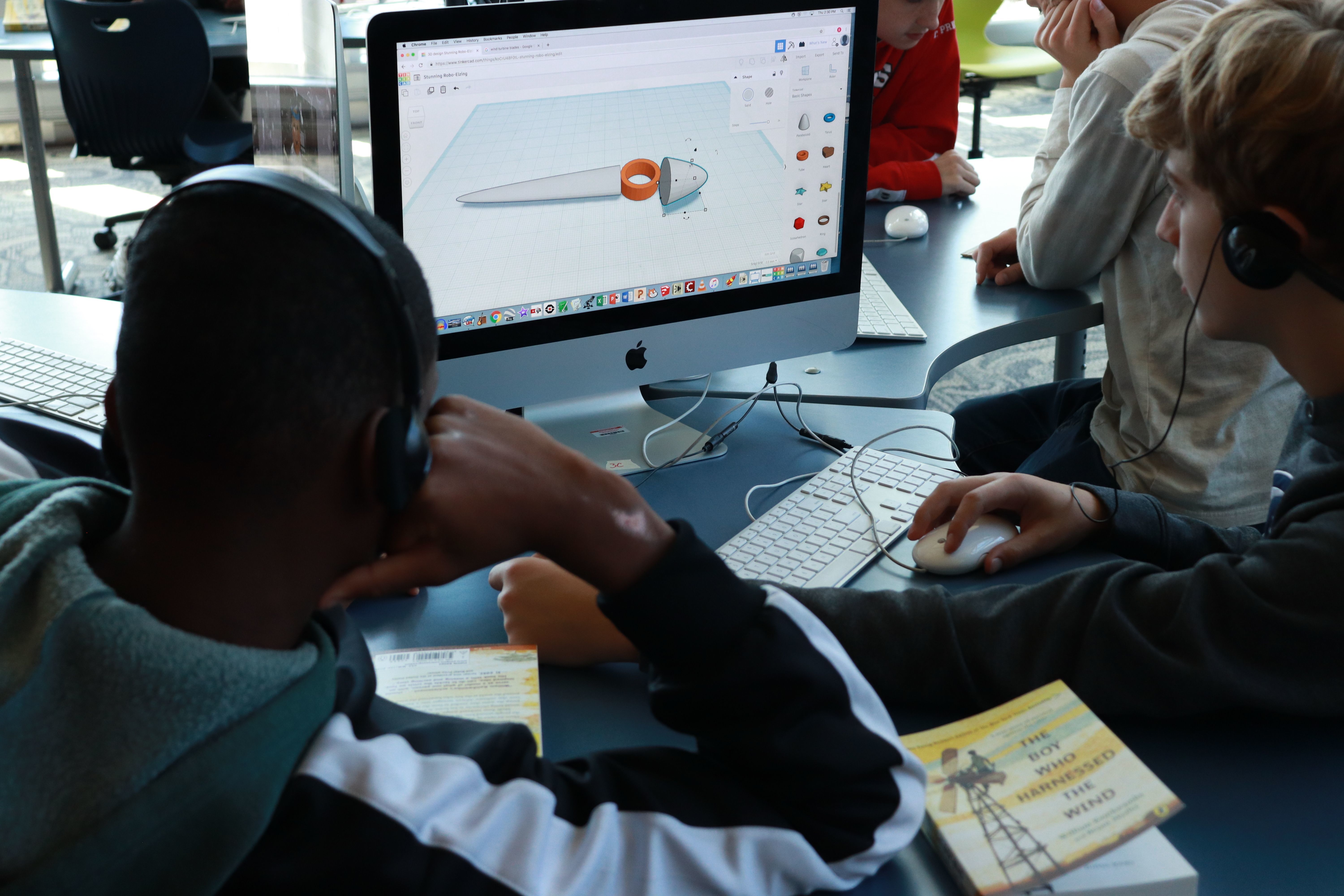 Primary Sources: Funding Educators-in-Residence
Using EITC funds, William Kamkwamba (shown below, at center, with students), author of the New York Times best-selling memoir, The Boy Who Harnessed the Wind, was able to visit with Dustin Brouse's students in the Williamsport Area Middle School's FutureLab on Sept. 26, 2019.
Kamkwamba's memoir, which served as the basis for the 2019 Netflix drama by the same name, recounts the Malawian native's work and ingenuity to build a windmill from scrap that brought electricity and water to his village when he was just 14-years-old.
The author's visit culminated a month-long unit on exploring energy. Funds supported the purchase of two classroom sets of the young adult version of Kamkwamba's book, which allowed students to gain a global perspective on the importance of innovation and inventiveness as it pertains to STEM education and energy production.  
Funds also made the purchase of KidWind software and equipment possible that gave students first-hand experience in designing and engineering their own windmills.