2023 Raise the Region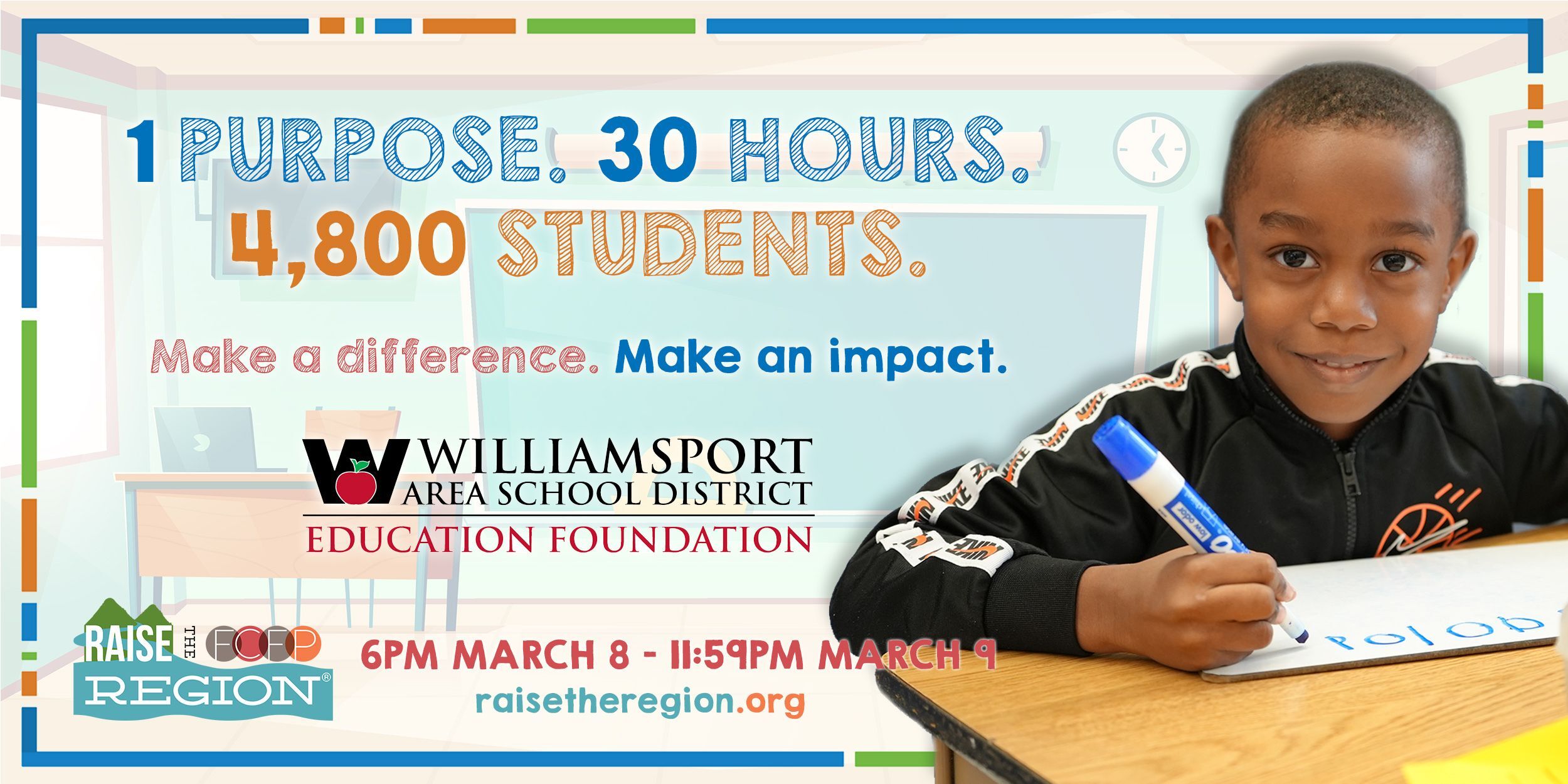 Enhance the learning experience for students. Provide innovative instruction for teachers. Inspire futures for the benefit of all. 
The WASD Education Foundation participated in Raise the Region, the 30-hour online fundraising event hosted by the First Community Foundation Partnership of Pennsylvania on March 8 and 9. 
Since Raise the Region began in 2013, WASDEF has generated more than $75,000 through the event. 
Gifts received to the education foundation during this event will help support enhancements to the district's academic, athletic and cultural programs.