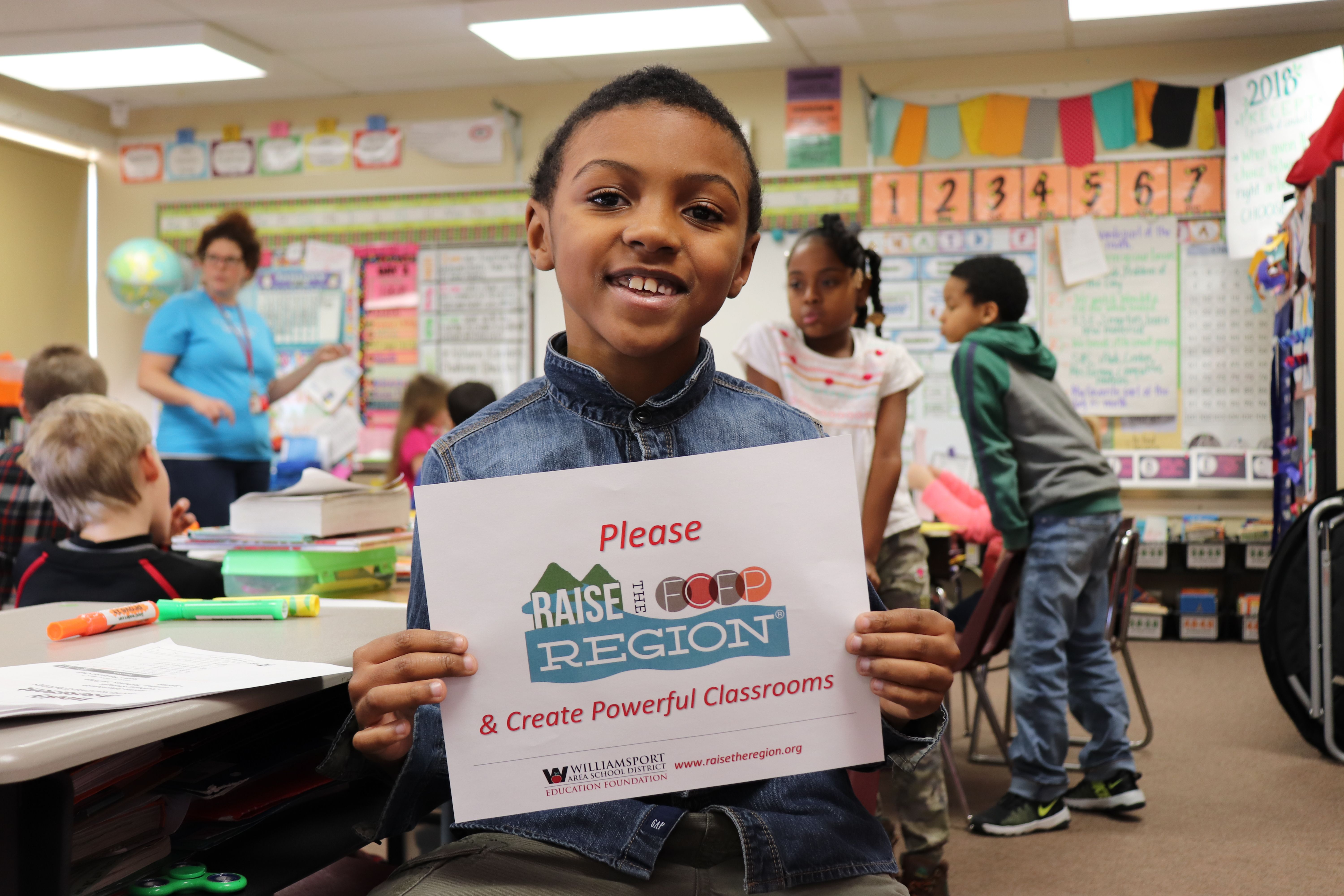 WILLIAMSPORT, Pa. (MARCH 2, 2018) — The Williamsport Area School District Education Foundation (WASDEF) will once again participate in Raise the Region, the 30-hour online fundraising event hosted by the First Community Foundation Partnership of Pennsylvania.
It begins at 6 p.m. Wednesday, March 14, and ends at 11:59 p.m. on Thursday, March 15.
Since Raise the Region began in 2013, WASDEF has generated more than $44,360 through the event.
Gifts received to the Education Foundation during this year's event will help support the district's academic, athletic and cultural programs.
Those considering a donation may do so when the event goes live by visiting the Foundation's page on the Raise the Region website at www.raisetheregion.org or through the Foundation's website at www.wasd.org/foundation.
WASDEF is the recognized nonprofit affiliate of the school district. Led by a 20-member volunteer board of directors, WASDEF facilitates charitable giving and permanent legacies based on individual areas of interest in educational innovation, the arts, athletics and scholarships.
For more than a decade, the organization has been supporting students and teachers across the district with the financial resources provided by donors. Over the past five years, WASDEF has both raised and allocated more than $1.6 million to the district. In that same time, it also has grown in asset value by $466,000.