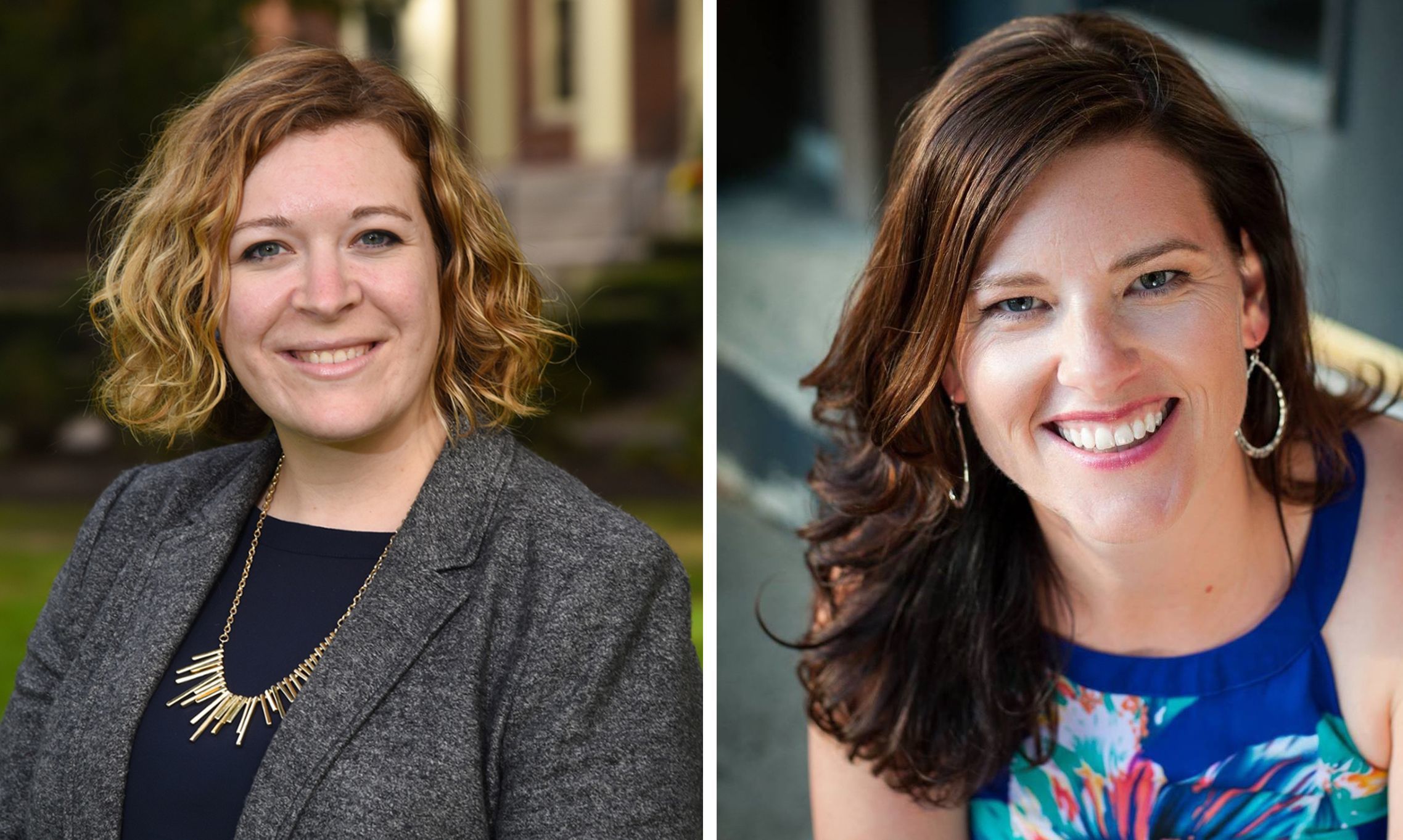 WILLIAMSPORT, Pa. (JANUARY 14, 2021) — The Williamsport Area School District Education Foundation (WASDEF) recently welcomed two new members to its board of directors.
Joining the board are Mallory Weymer and Jennifer Lake.
Lake will serve as the Williamsport Area School Board's appointed representative, replacing Marc Schefsky. A district parent, Lake is the Founder and Executive Director of Dwell Orphan Care. In addition to serving on the school board, Lake is a member of the Williamsport Youth Commission and Lycoming County Fatality Review Team. She's a former Mentor Mom for M.O.P.S. Group and PTO member. She's also a former board member for the PennMont Academy and the Altoona Women's Domestic Abuse Shelter.
Weymer is the Assistant Dean of First-Year Students at Lycoming College. A district parent, she brings extensive volunteer and professional experience to the board. In the community, she serves on the Marketing/Leadership Summit Planning Committee for Leadership Lycoming. She's also a former board member of the American Foundation for Suicide Prevention for Eastern PA and the YWCA Northcentral PA.
WASDEF President Rose-Marie Gross said she looks forward to utilizing Weymer's professional expertise as a new member of the board.
"We're very happy to welcome Mallory and Jenn," she said. "Their experiences, skills and expertise will add to the talented pool of individuals who help lead the education foundation."
The 2020-2021 board of directors are: President Rose-Marie Gross; Vice President Audra Mazzante; Ed Barone; Brooke Beiter; Michael Beucler; Superintendent Dr. Timothy S. Bowers; Stan Cary; Lisa Cramer; Susan Dinsmore; Wanda Erb (Treasurer); Carol Fausnaught; Dr. Sue Kelley; Mike Lundy; Dr. Brandon Pardoe; Lynne Piotrowski (Secretary); Stephanie Radulski; Marc Schefsky; Allison Staiman; Weymer; and Patricia Wylie.
The Williamsport Area School District Education Foundation (WASDEF) is the recognized nonprofit affiliate of the Williamsport Area School District. The education foundation facilitates charitable giving and permanent legacies based on individual areas of interest in educational innovation, the arts, athletics and scholarships. For more information, visit www.wasdeducationfoundation.org.