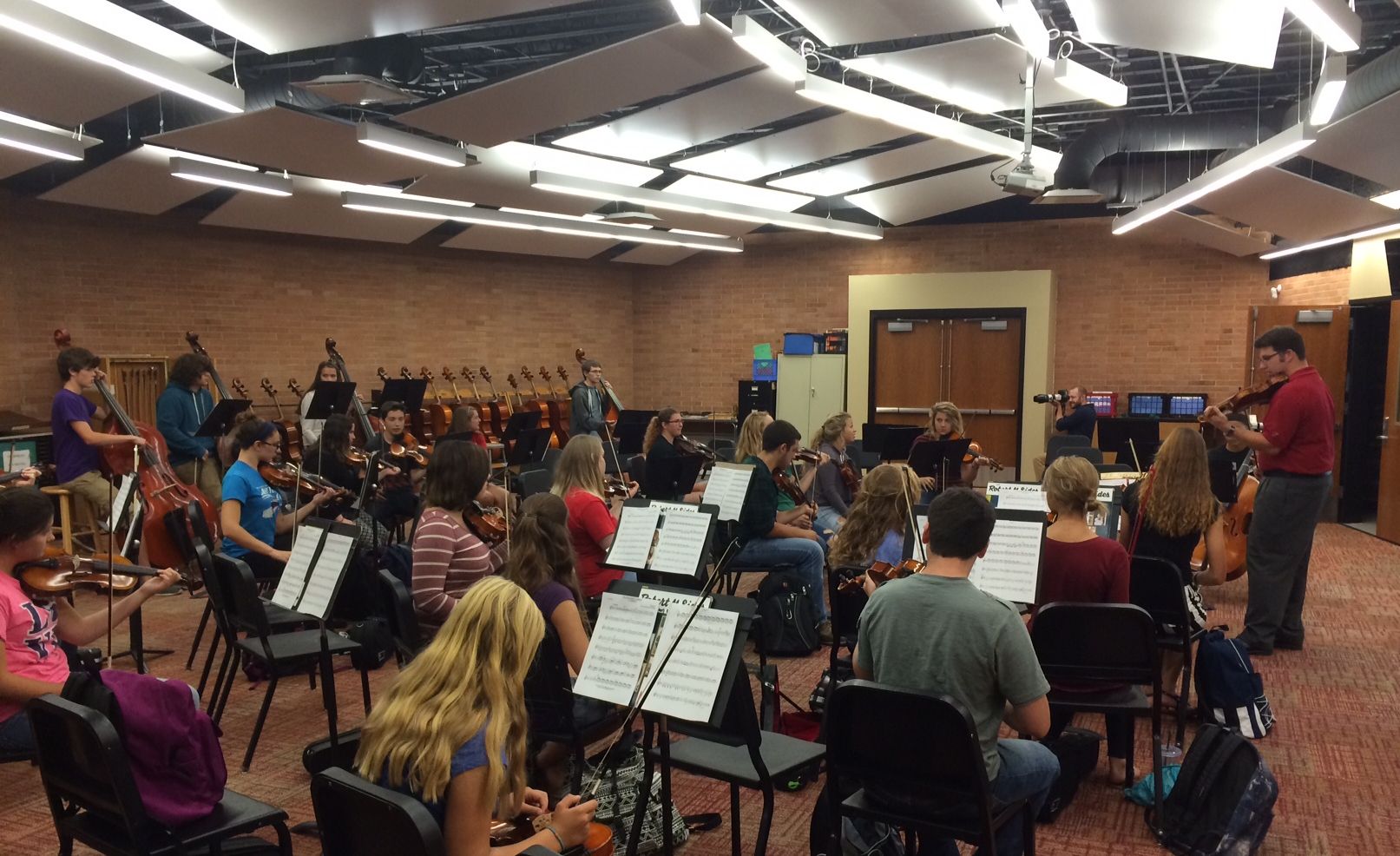 Mary Lindsay Welch Orchestra Studio
The new orchestra room at the Williamsport Area High School was officially dedicated as the Mary Lindsay Welch Orchestra Studio on September 10, 2014, honoring the room's namesake.
A ceremony included a music performance, including "Happy Birthday," by the Millionaire Strolling Strings for Mrs. Welch, who was thanked for the many years of support that she and her late husband, Dr. Marshall D. Welch Jr., have provided the district's arts education programs.
The renovated orchestra space is a direct result of a $100,000 donation made to the WASDEF to provide the high school with a much-needed orchestra space.
The orchestra program was removed from its original classroom in the early 1990s because of inadequacies and being unable to accommodate the growing strings program.  Since then, the auditorium stage was used as a daily classroom rehearsal space.  While it easily accommodated the program's daily rehearsals, it also was shared with the many meetings, community events, assemblies, rehearsals and performance regularly scheduled there.
Providing a home for the 150 students in the WAHS orchestra program, the new room gives a stable rehearsal space with no interruptions and cuts down on the costs incurred from the daily moving of instruments and equipment.
Watch how the arts programs at WASD helped to inspire Alex Griess '19.  Gifts to the Foundation over time have helped to support capital improvements, like the Mary Lindsay Welch Orchestra Studio. 
Thanks to the contributions of our generous school community, donations also have brought new life to our Steinway piano, funded artists-in-residence, and brought innovative, 21st-century music labs and recording studios to our classrooms.