Building Libraries Through Literacy
Since 2011, donations have allowed WASDEF to gift 1,252 new books to the elementary library system to help grow its inventory in promotion of summer reading.
Each year, funding is used to purchase new books to recognize and honor kindergarten to sixth-grade students who successfully complete either the district's "Millionaires Read" or the James V. Brown Library's summer reading program — or both. Each book purchased is dedicated to a summer reader who then donates it to his or her respective school library. 
The program pays tribute to the students who work to help build their libraries while leaving behind a legacy to future students.
---
"Reading is such a powerful game changer. It can take you to a place that creates imagination, that transcends a person's reality, that can take you out of poverty, abuse, loneliness, etc., and carries you to a place of possibilities of what you can become.  You become dreamers. Dreamers become doers. Doers change the world.  And it all starts with opening a book. The foundation allows this to happen for our students throughout the entire year."

— Sarah Bohnert, WASD Elementary Librarian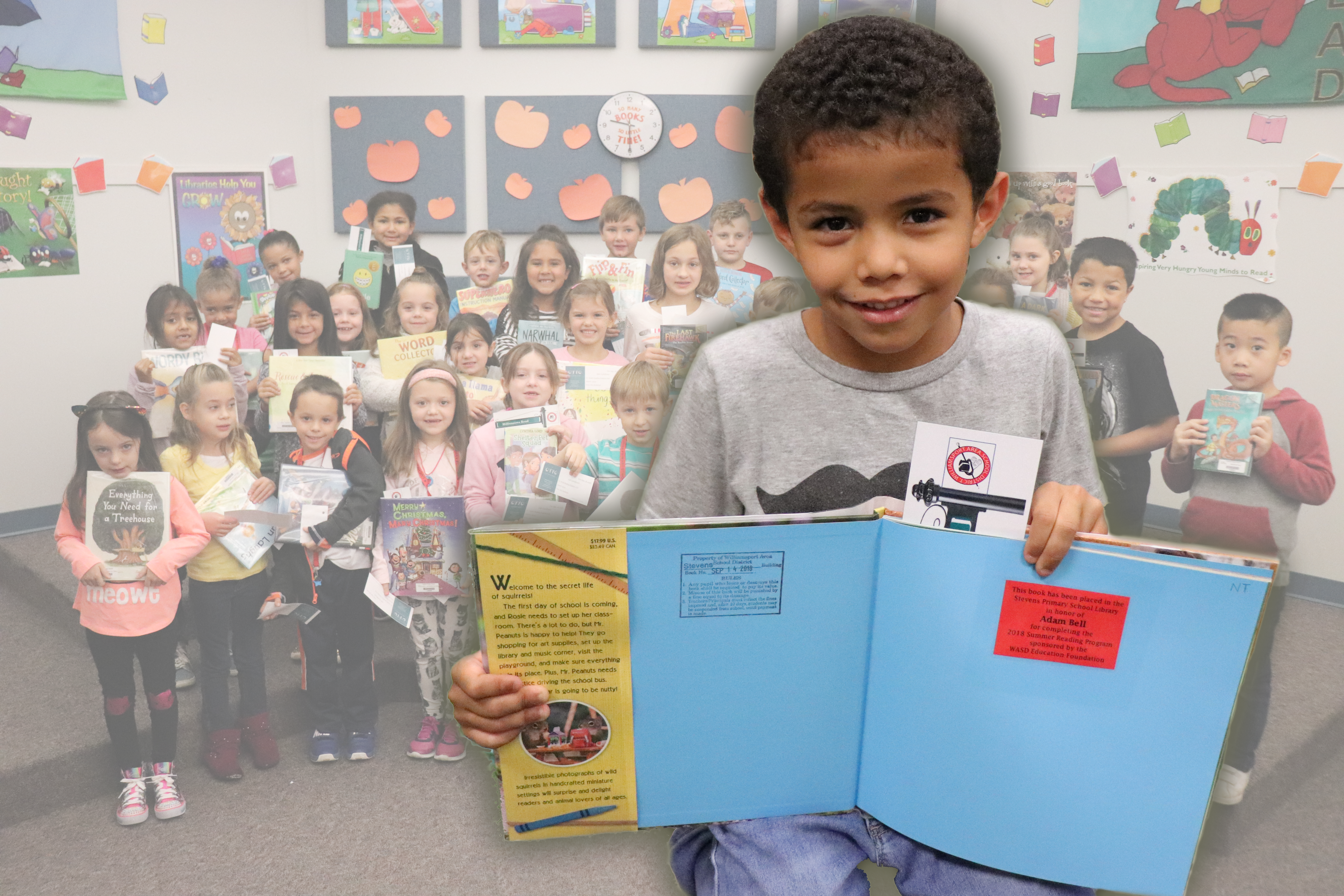 2019 Program Highlights
This year, 122 new books were installed across the district, purchased as a result of summer reading efforts, bringing the totals per building below up to the individual amounts*:
Cochran Primary: 261
Curtin Intermediate: 171
Hepburn-Lycoming Primary: 284
Jackson Primary: 173
Lycoming Valley Intermediate: 180
Stevens Primary: 89
* Ninety-four books were donated between Sheridan and Round Hills Elementary schools prior to their closures in 2013.  Those books were distributed among the primary schools.