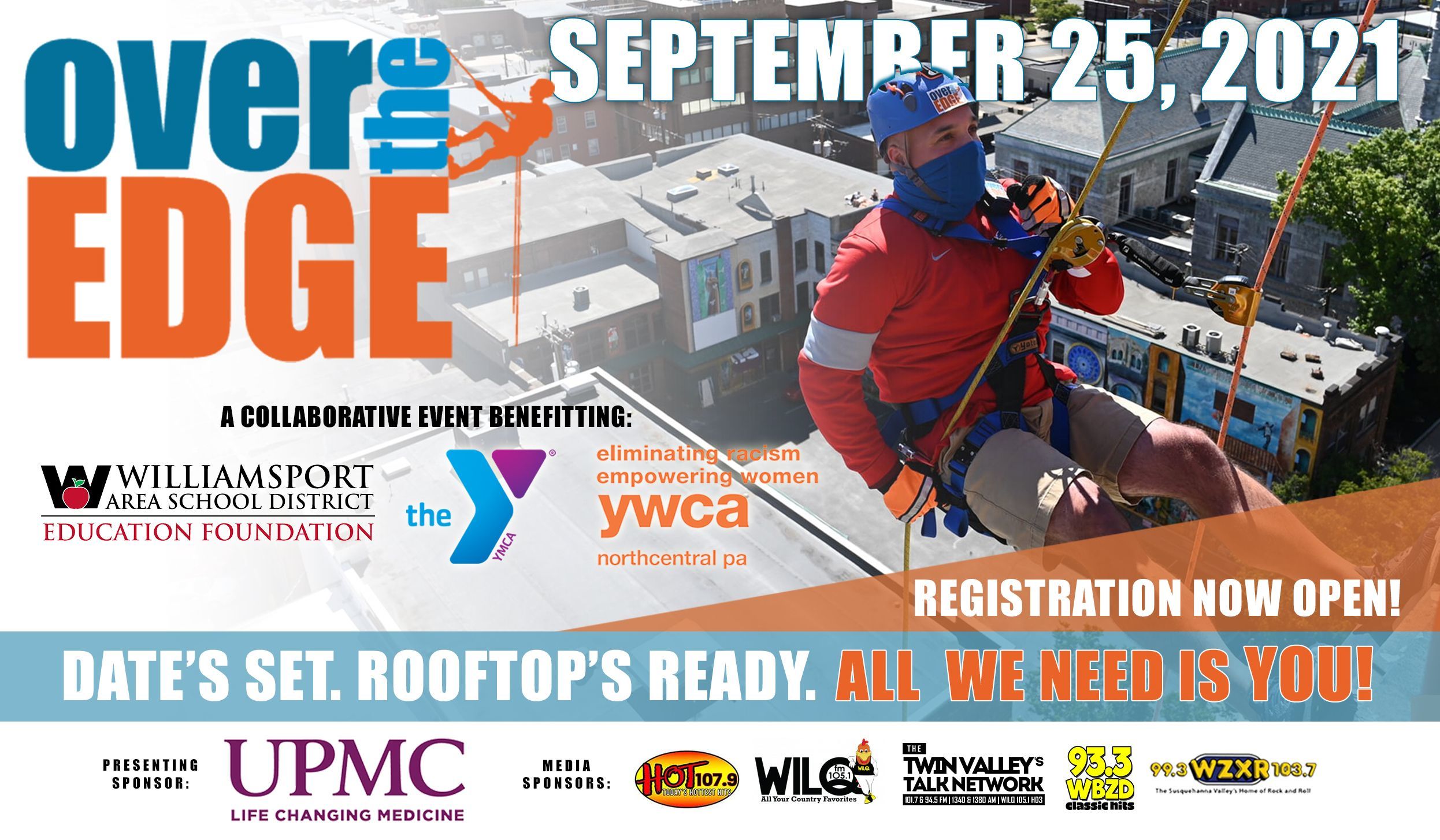 Over the Edge
Since 2018, in collaboration with the River Valley Regional YMCA and the YWCA Northcentral PA, WASDEF has been a co-host Over the Edge: Williamsport.
The collaborative event is a fundraising partnership between the three nonprofits. It allows members of the community to voluntarily commit to raise at least $1,000 for the nonprofit of their choice — or have it divided evenly among all three — in a daring exchange to rappel down a building. 
The nonprofits first banded together in 2018 to bring the event to the city, and since then have collectively raised more than $180,000 between the three of them for their respective communities.
The 2020 event, which took place on Sept. 19 at the Genetti Hotel, and raised $6,612 for WASDEF!
Funds for this event help to support program grants through our Annual Fund by providing financial resources for: 
educational resources and technology,
mental health resources for students,
resources to support economically disadvantaged students,
and needs of our district as they arise.
We have raised
$25,398.00
of our
$25,000.00
goal.
---
Get Involved
There are a number of ways to help support us in Over the Edge. The greatest impact you can have on the success of this event is to, of course, participate by signing up to fundraise and subsequently rappel down the Genetti Hotel. Short of that, you can show your support by making a donation to a friend, family member or co-worker's fundraising page. 
There also are a number of volunteer opportunities. If you have an interest in volunteering throughout the course of the event, email us!
---
Sponsorship Opportunities
We have a number of sponsorship opportunities for those businesses looking to increase exposure and bring more visibility to their brand. These opportunities help to increase the overall financial impact to ours and our event partners' missions.