Over the Edge
Over the Edge: Williamsport
September 9, 2023 | William Hepburn Highrise 
The River Valley Regional YMCA, WASDEF and YWCA Northcentral PA are bringing back this unique event that stands above the rest!
Over the Edge challenges participants to raise a minimum of $1,000 for one of these nonprofits — or all three — for an opportunity to rappel 9 stories down the William Hepburn Highrise. 
Since 2018, in collaboration with the River Valley Regional YMCA and the YWCA Northcentral PA, WASDEF has been a co-host Over the Edge: Williamsport.
The collaborative event is a fundraising partnership between the three nonprofits. The nonprofits first banded together in 2018 to bring the event to the city, and since then have collectively raised more than $350,000 between the three of them for their respective communities.
The 2022 event, which took place on Sept. 23, at the William Hepburn Highrise, collectively generated more than $75,000 with $13,876 raised for WASDEF! (Check out our photos from the 2022 event!)
Funds from his event help to support program grants through our Annual Fund by providing financial resources for: 
educational resources and technology,
mental health resources for students,
resources to support economically disadvantaged students,
and needs of our district as they arise.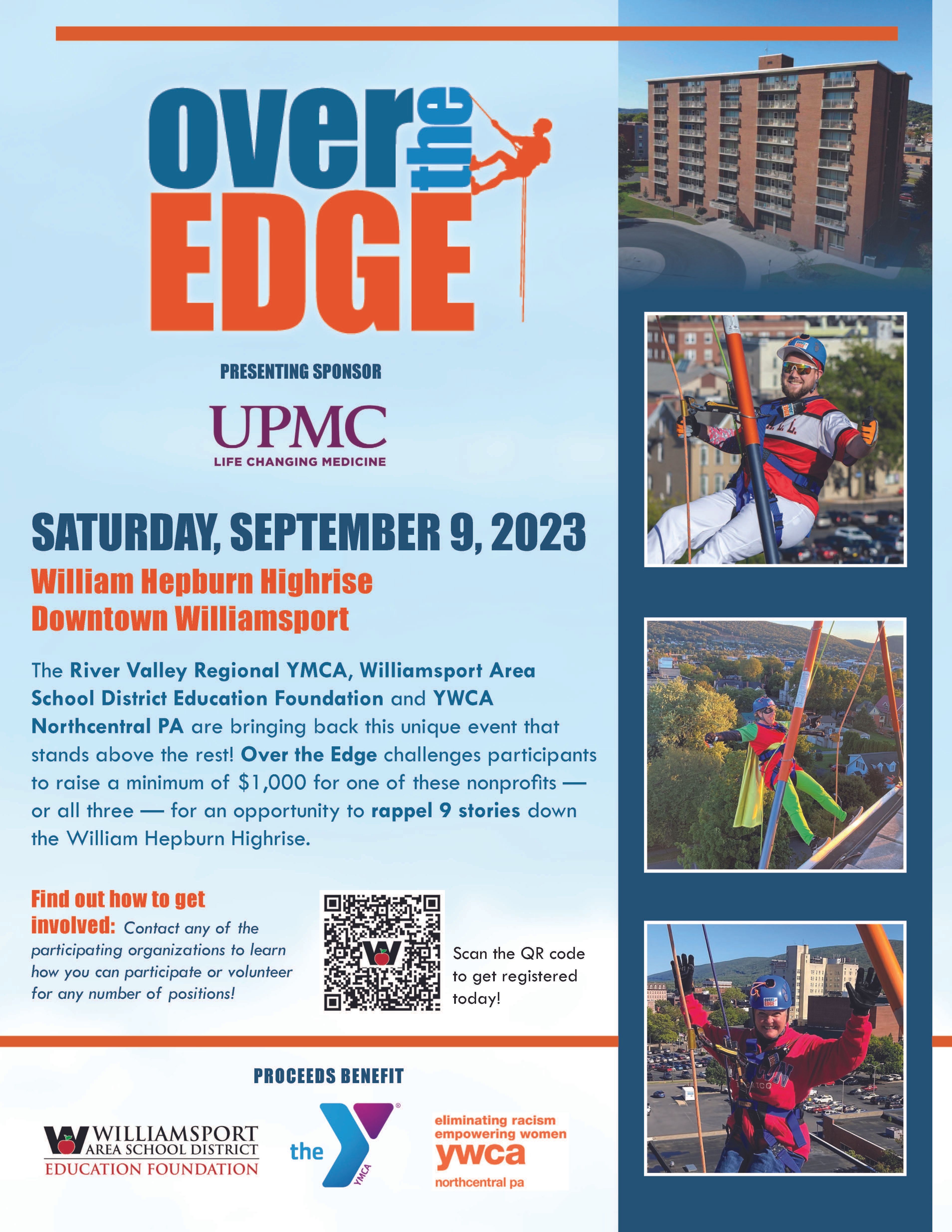 There are also a number of volunteer opportunities available during the day of the event. Reach out to learn about what volunteer positions are available.