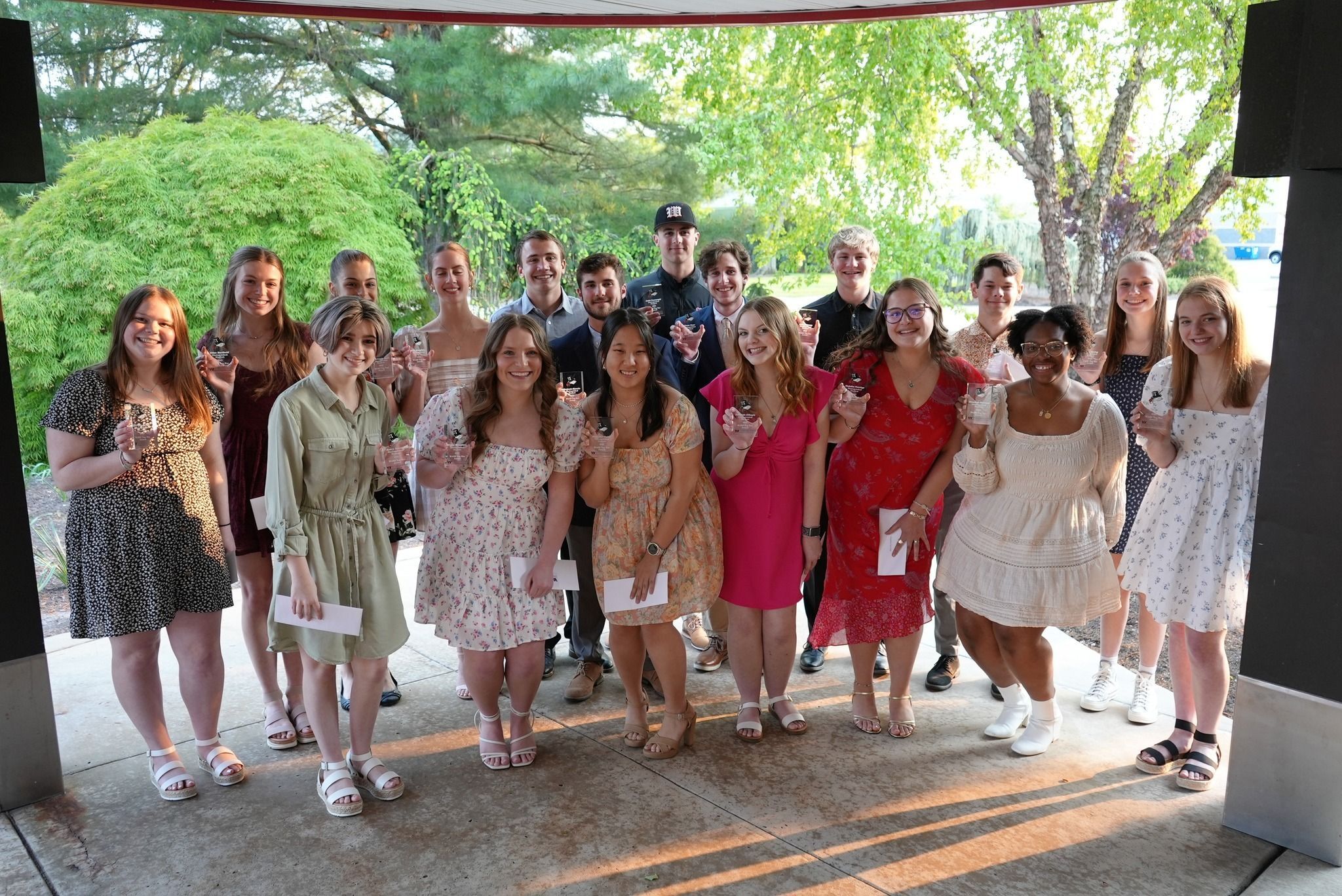 WILLIAMSPORT, Pa. (MAY 17, 2023) — The Class of 2023's top 5 percent were recognized Wednesday night during the 10th annual Top Hat Dinner held at Le Jeune Chef on the campus of Pennsylvania College of Technology.
Eighteen seniors were celebrated for their academic excellence, as well as their selected faculty honorees who influenced and inspired that success. Each student also received a $50 award from the Williamsport Area School District Education Foundation, the district's nonprofit affiliate, which also sponsored the event.
This year's Distinguished Students were: Evan Beiter, Elise Berthold, Aubrianna Blair, Addison Bower, Brynn Broaddus, Elle Douglass, Caleb Fausnaught, Marcella Fisher, AnnaKate Gillespie, Jett Johnson, Owen Kaar, Sydney Kelley, Benjamin Manetta, Madeline Pennings, Shamarya Robinson, Avery Sauers, Sarah Spring, and Isaac Young.
This year's faculty honorees were: Julia Edler, Tim Fausnaught, Dr. Jennifer Flint, Ami Heller, David Heller, Todd Kendall, Nicholas Karl, Jennifer Kuzio, Patrick Menges, Patricia Miller, Spring Moore, Amy Neylon, Andrew Paulhamus, Matthew Radspinner, Samuel Robinson, Jeremy Steppe, Tanya Swink and Lisa Walter.
###