2020 Alumni Directory Update
The WASD Education Foundation has begun working with PCI (Publishing Concepts, Inc.) on its first comprehensive alumni directory update since 2013.
It's been more than half a decade since our last update, and the Millionaire alumni community has grown by more than 2,000 grads! With that, we felt it was time to reach out, update our alumni records, and publish a new directory. 
The education foundation has contracted with PCI to verify the accuracy of alumni data currently on file. PCI will begin outreach to alumni beginning in May via postcards (example at right) and emails. The communication requests alumni to call a telephone number to verify or update their alumni profile. When alumni call, they will be offered the opportunity to purchase a printed or digital directory, and some Millionaire merchandise. Alumni are under no obligation to purchase anything. Regardless of whether you purchase the directory, we thank you for updating your information.
The new alumni directory will be available in print and digital formats in the spring of 2021. PCI is a trusted partner of WASDEF and is strictly using the alumni contact information for this project only.
Thank you for helping us keep our database up to date!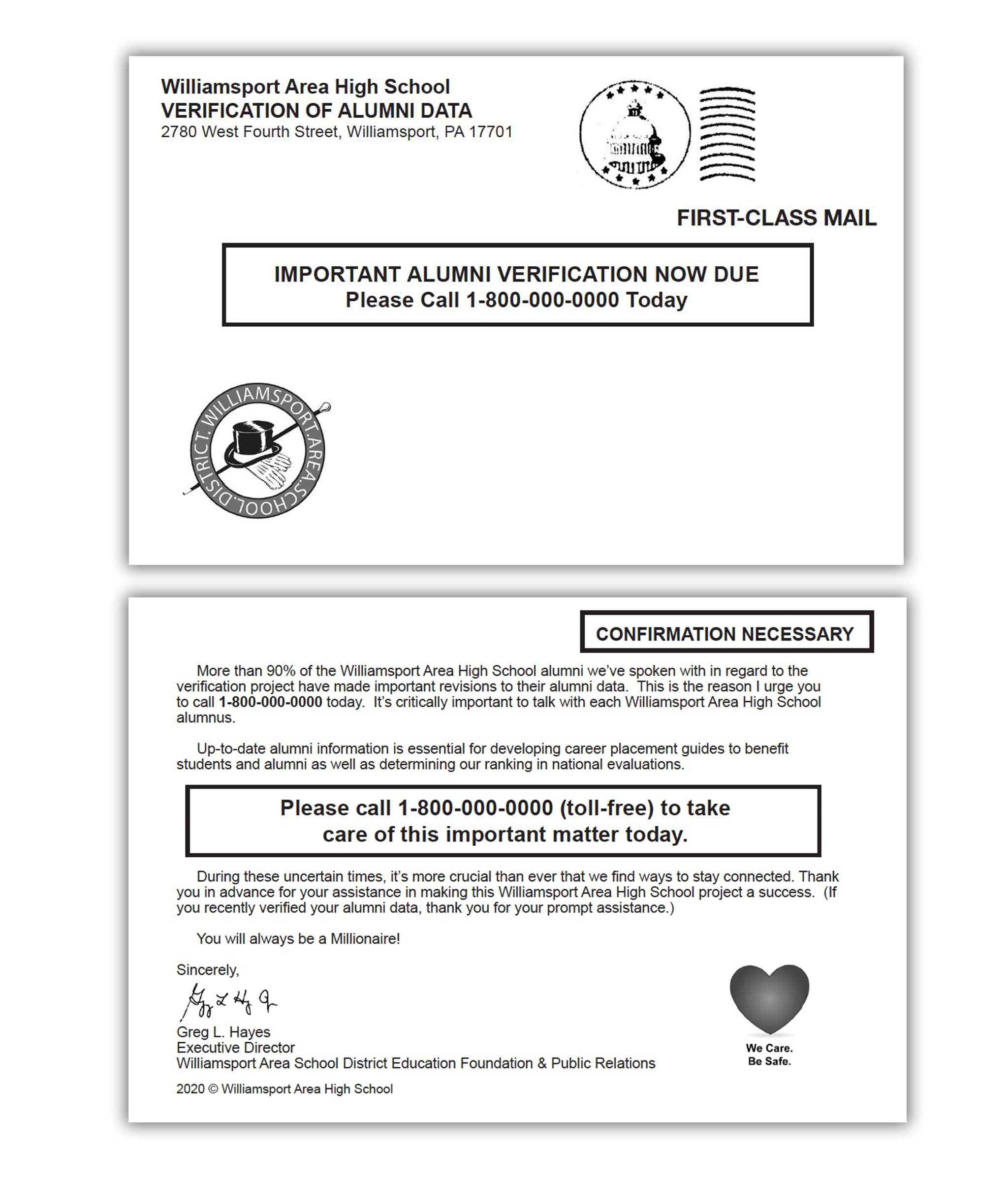 The above is an example of what the postcards will look like when they arrive in the mail.